Rally-raid Camp 3
For the third year we have the pleasure to invite you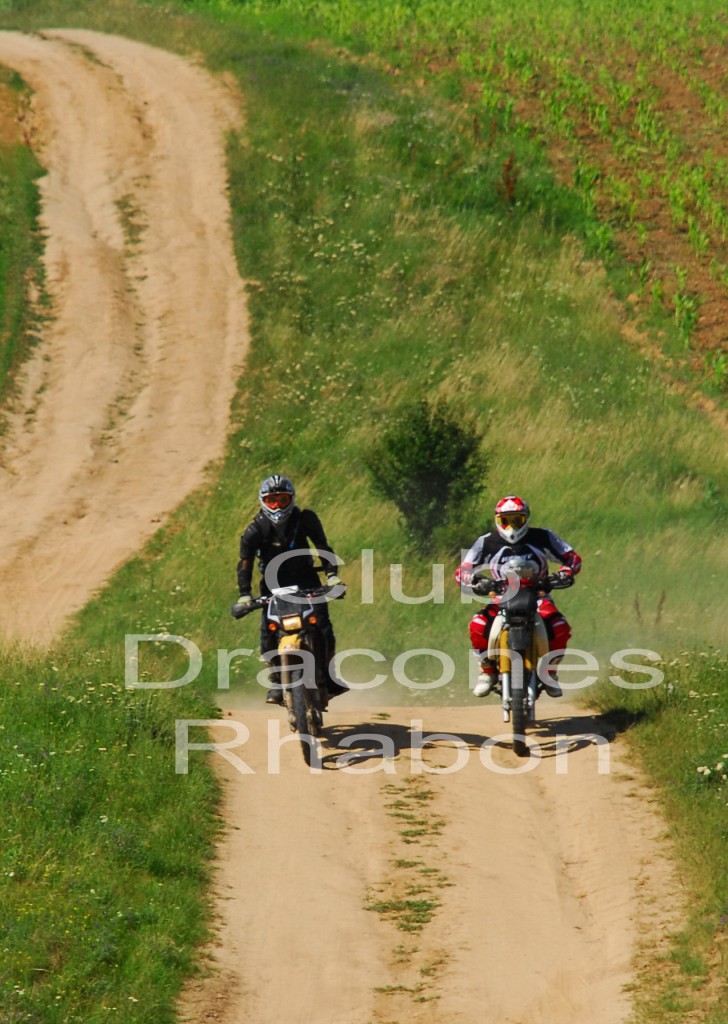 join our rally-raid camp, between 1 to 8 june. The trails, suited for dirt-bikes and off-road cars, will take you from the desert-like sands near Craiova and the Danube, up to the Carpathians, in Baia de Fier area. As allways before, Moviplast will help us do all things right. Also this year Sherco Romania is helping us.
The main purpose of this event is not only practice for the riders who already have rally-raid experience, but also to initiate beginners and enthusiasts of this sport. For this, we will have again as special guest and trainer, mr. Alain Duclos – official pilot of Sherco Factory Team.
Regulations:
– all participant vehicles must be street legal;
– all participants must have driving license for the category of vehicle they will use during the camp;
– off-road tyres are compulsory;
– full protective gear is a must when riding/driving on tracks;
– every participant must have a water reserve of minimum 2 liters/day, during the rides;
– a medical visa for effort is required;
– off-road riding experience of 1 year minimum;
– if your vehicles are equipped with trip master and roadbook holder, your work will be more easy;
– each vehicle must be equipped with one GPS, or at least one GPS for two motorbikes;
– depending on motorbikes autonomy, is good to have one or two fuel canisters for the refueling points.
Program:
– 1-3 june – riding days in Craiova area;
– 4 june riding day from Craiova to Baia de Fier;
– 5-8 june riding days in the mountains.
Accomodation:
1. Craiova:
– Hanul Doctorului Hostel (44°18'52.59″N, 23°51'43.01″E), contact Mr. Ducu Pera, tel. +40723619618, e-mail: pera_ducu@yahoo.com
– Jiul Hotel (44°19'17.46″N, 23°47'45.41″E): rezervari@jiul.ro
2. Baia de Fier:
– tents (if you have and wish to use it);
– Casa cu Mesteceni Pension (45°11'08.12″N, 23°45'20.68″E): office1@casacumesteceni.com.ro.
Participation fee is 25 euro/day and includes:
– roadbooks for each riding day;
– assistance van and transportation of fuel at refueling points;
– energy food;
– transportation of your luggage from Craiova to Baia de Fier;
– t-shirts and diplomas.
The fee does not include the fuel for vehicles, daily meals and accomodation.
To register, please contact Cristi Guta (+40746.094.174), or use the e-mail address cristi.guta@yahoo.com and send:
– copy of your ID card and driving licence;
– copy of registration papers for the vehicle you will use on tracks;
– your t-shirt size;
– copy of the payement-receipt for at least 50% of the participation fee (our account is RO48CECEDJ0132RON0741563, opened at CEC Bank, in Craiova, Romania).
Please confirm your participation until 1 may 2013.
Note:
1. 20% discount for the first two girl-bikers registered.
2. Changes will be announced on our site and FB page.